Daily PSN Update
I'm glad I discovered how to make bullet points, makes this PSN outage a whole lot easier to handle!
Despite early reports that Sony would definitely have PSN back up and running by May 31st, Sony were quick to point out that they said no such thing. Worrying.
Vice President of Capcom Christain Svensson said that the PSN outage has probably cost Capcom hundreds of thousands of dollars in downloads. This also goes for every other game manufacturer who has games available to buy via Playstation Network.
Someone's CV Says They Worked On Alan Wake 2?...
The CV belonged to a pre-visualisation artist who claims to have worked on cinematics for the game for a company called Halon Entertainment, a company which did this (awesome) advertisement for Halo: Reach, so a link to Microsoft already exists. It seems almost inevitable that a game that did as critically well as alan Wake would get a sequel but this is fairly flimsy evidence to go on. Still, one more reason to look forward to E3! (As if there weren't enough of those already)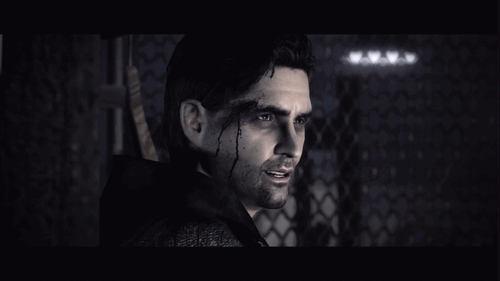 Hasn't he been through enough?!?Budgie Won't Be At E3 This Year
Not a massive news story, but one that's worth talking about. Since Budgie were released from the shackles of Microsoft exclusivity, they've laid pretty low on what they would do next, but it's been a while since Reach came out and you would probably expect them to have something. Still, no need to rush these things, so long as whatever they make has iron-sights, I'm sure it'll be fine...
Let's be honest, the only good thing about the Halo games was their uncanny ability to contain Nathan Fillion
Yep, They're Making The Next Modern Warfare
Not a huge surprise but yep, it's coming, with details to come in the upcoming weeks. Activision sound like they're aiming to please aswell, with Activision's Publishing CEO Eric Hirshberg saying:
"[We're excited by] the creative excellence and sheer scale of the game we are making," said Hirshberg, "and the unprecedented online universe that will accompany it will reset the bar for this genre, giving players a new level of immersion, connectivity, community and, of course, epic action. The game has exceeded every internal milestone and we look forward to sharing it with you soon."
Sounds ambitious, I look forward to it!
Remember this! Yeah, how mental was that!Diablo III Beta Out Before October
Yep, not being a fella who's ever played any Diablo myself I find it hard to get excited by this, but I know alot of you guys will love it. Blizzard say the Beta will be out before the end of 2011's 3rd quarter and that they're aiming to have the full game out by the end of the year.
I hope this is a Diable 3 screenshot, I have zero frame of reference